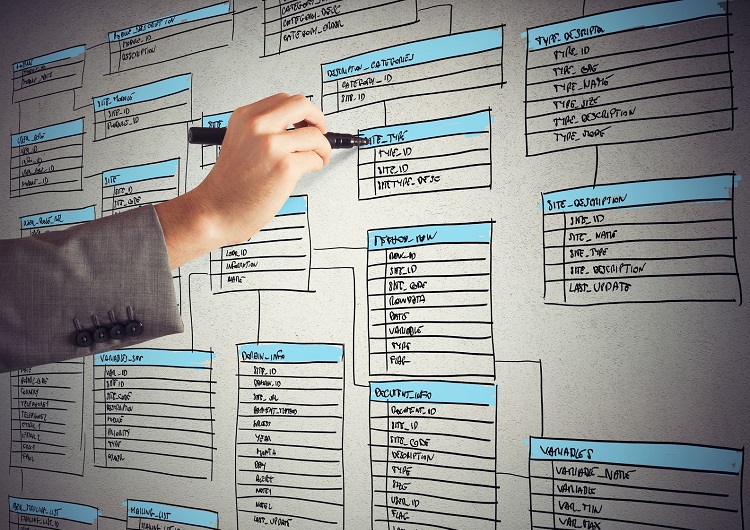 Empower Your Business
A key component of success is ensuring that you have the right tools for the job. Our experienced software development team can provide you with the applications that you need to maximize your business's potential. More than just a software vendor, our goal is to be your technology partner. By taking the time to understand your business model and your specific needs we can design a solution that provides the most value for your budget.
Our services include the full software development lifecycle, which means our job does not end when development is complete. Whether you choose to host the software yourself, use a third-party provider, or take advantage of one of our cloud-based hosting options, we will take you through every step of the setup and deployment process. Once you are up and running we can provide maintenance, training, and support options to ensure that you are getting the most from your applications.
"Great web design without functionality is like a sports car with no engine."
- Paul Cookson
We work with you to identify your key performance indicators and present them in simplified dashboards that let you take the pulse of your business at a glance.
Our reporting products put valuable business data at your fingertips when you need it, enabling you to track day to day operations as well as make informed strategic decisions.
We help you analyze your current processes and identify areas where technology and automation can save you time and money. We then build the applications you need to realize those savings.
Incorporating project management functionality into your website simplifies task tracking and progress reporting, which in turn improves productivity and accountability.
Tools that automate or simplify the process of tracking income, expenses, accounts receivable, and accounts payable not only save you time but also help ensure accuracy and reduce accounting costs.
From inventory to shipping to supply chains, our product management applications help make sure you get your products to your customers.
We simplify the path from leads to prospects to customers by offering functionality that helps organize your sales workflow, automate customer contact, and track progress and success.
By making it easy for your customers to participate in and receive the benefits of your loyalty programs we help you make these programs more effective. We also simplify the process of managing loyalty programs and allow you to track their effectiveness.
A well desiged CRM plan creates many opportunities for upselling and residual income. Automating communication, managing accounts, and tracking customer needs are essential in implementing these plans.
Allowing users to manage their own account information through your website creates a sense of empowerment and responsiveness for the customer and also reduces customer service costs for your business.
We work with you to develop a customer retention plan that will increase revenue by reducing customer churn. Then we automate that process to lower costs and save you valuable time.
Incorporating electronic invoice delivery, online payment processing, and account history into your website allows you to save on printing, mailing, and customer service costs while creating a better online experience for your customers.
Provide employees easy access to their schedules online, track vacation and sick time requests and balances, and simplify planning tasks for management. Also allow customers to schedule appointments online based on employee availability.
We can improve both productivity and accountability by providing applications that allow employees to check in and out of a client site, track work orders, or provide estimates while in the field.
Using software to track employee hours not only reduces clerical overhead, but also provides opportunity to tie activities to projects or customers which simplifies cost analysis and billing.
Our task management solutions provide a central tool for managing workload and tracking productivity. We also simplify activities like project managment or work order fulfillment.
Using a document managment system to store and process employee forms reduces clerical overhead, simplifies compliance tracking, and provides search capabilities for employee data.
With an inventory control system you are able to keep track of equipment used by employees. Check in/out features reduce losses, and recording age, usage, and upkeep of equipment simplifies maintenance planning.
Contact us today to schedule a free consultation and find out what we can do for you.